Server Maintenance In Progress, We Will Be Back Soon! In the meanwhile if you would like to place an order via email, please feel free to message us via the website contact form or Whatsapp.
SALE!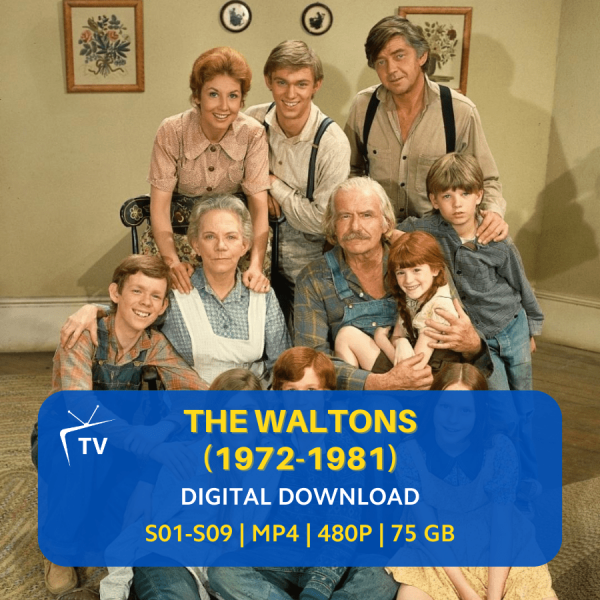 The Waltons 1972 | Classic Family Drama | 70s American TV | Walton's Mountain | Vintage Television | Heartwarming Series | Digital Download
Description
TV Series Information:
• Broadcast years: (1972-1981)
• Number of seasons: 9
• Number of episodes: 221
• File Quality: 480p
• Download Size: 75.7 GB
• File format: MP4
Rediscover the warmth, love, and enduring charm of 'The Waltons', a beloved TV series that began its legacy in 1972. Set against the backdrop of Walton's Mountain during the Great Depression and World War II, this show is a nostalgic journey through the lives of the Walton family.
The series wonderfully captures the essence of family ties, challenges, and simple joys, as seen through the eyes of John-Boy Walton, the eldest of seven children. With every episode, you're invited into the heart of their home, where stories unfold and life lessons are learned.
Now, you have the opportunity to relive the magic of 'The Waltons' with this comprehensive digital collection. Whether you're rekindling fond memories or introducing a new generation to this iconic family drama, this digital download guarantees hours of heartfelt entertainment. Dive into the world of the Waltons, where family always comes first, and every episode is a trip down memory lane.