Server Maintenance In Progress, We Will Be Back Soon! In the meanwhile if you would like to place an order via email, please feel free to message us via the website contact form or Whatsapp.
SALE!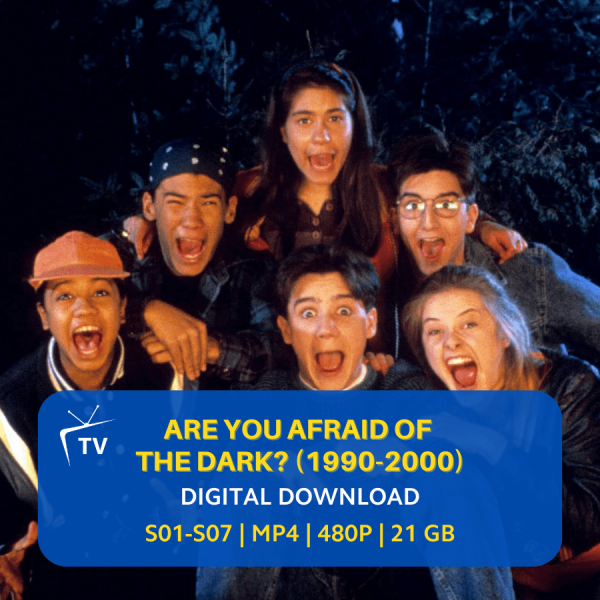 Are You Afraid of the Dark? 1990 Classic | Full TV Series | Digital Download | Cult Horror Anthology | 90s Nostalgia Show
Description
Series Information:
• Broadcast years: 1990-2000
• Number of seasons: 7
• Number of episodes: 91
• File Quality: 480p
• Download Size: 21 GB
• File format: MP4
Step back into the spine-chilling tales of the Midnight Society with 'Are You Afraid of the Dark?', the cult-favorite 1990s horror anthology series. Designed to give viewers a delightful shiver down the spine, each episode dives into a new tale of suspense, mystery, and horror. Recapture the atmosphere of eerie campfire stories, and let yourself be swept away into tales of haunted houses, cursed objects, and otherworldly entities. This digital download is perfect for longtime fans looking to dive back into their childhood nightmares or for a new generation eager to experience the iconic series. Relive the mystery, the excitement, and the thrill of 'Are You Afraid of the Dark?' and bring the Midnight Society's tales right into your living room.