Server Maintenance In Progress, We Will Be Back Soon! In the meanwhile if you would like to place an order via email, please feel free to message us via the website contact form or Whatsapp.
SALE!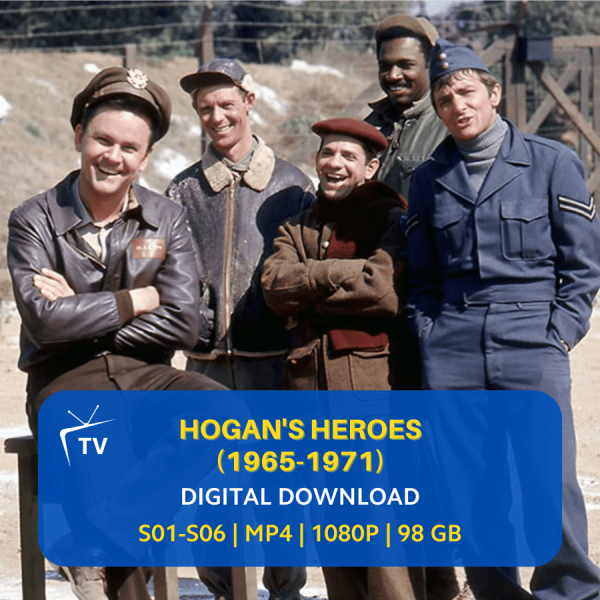 Hogan's Heroes 1965 | Complete TV Series | Digital Download | Classic War Comedy | POW Camp | 60s Television | Vintage Sitcom
Description
TV Series Information:
• Broadcast years: 1965-1971
• Number of seasons: 6
• Number of episodes: 168
• File Quality: 1080p
• Download Size: 98.4 GB
• File format: MP4
Step back in time to World War II and immerse yourself in the hilariously unique confines of Stalag 13 with 'Hogan's Heroes', a pioneering 1965 TV series that turned the usually somber setting of a POW camp into the backdrop for countless comedic escapades. Led by the ever-scheming Colonel Hogan, the Allied prisoners under his charge never seem to miss an opportunity to outwit their bumbling German captors, headed by the unforgettable Colonel Klink.
'Hogan's Heroes' stands out as a shining example of the inventiveness and humor of 60s television. Each episode promises laughter, clever wartime shenanigans, and a cast of characters that have since become beloved icons in television history.
Now available as a high-quality digital download, you can experience every unforgettable moment of 'Hogan's Heroes' right on your device. Whether revisiting for nostalgia or discovering its charm for the first time, this series guarantees entertainment for all.