Server Maintenance In Progress, We Will Be Back Soon! In the meanwhile if you would like to place an order via email, please feel free to message us via the website contact form or Whatsapp.
SALE!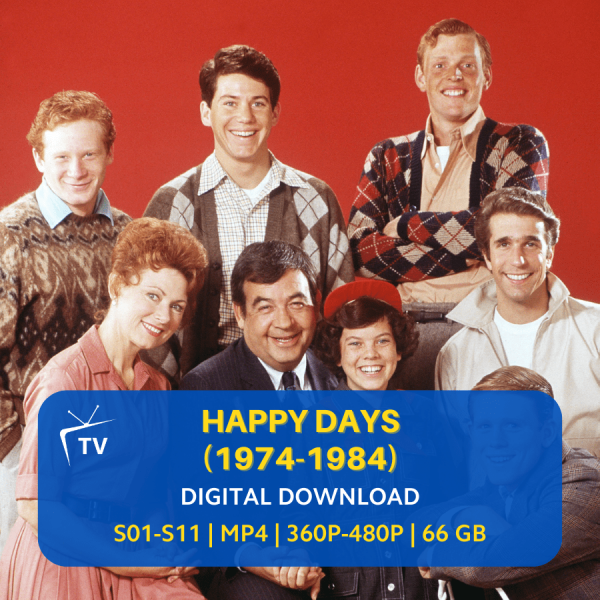 Happy Days 1974 Complete Series | Classic American Sitcom | The Fonz | Nostalgic TV Show | Digital Download
FREE
Description
TV Series Information:
• Broadcast years: 1974-1984
• Number of seasons: 11
• Number of episodes: 255
• File Quality: 360p-480p
• Download Size: 66.6 GB
• File format: MP4
Relive the golden era of television with 'Happy Days' – the iconic American sitcom that became a staple for families in the 1970s and beyond. Dive into the wholesome world of Richie Cunningham, his family, and the inimitable Fonz as they navigate the ups and downs of life in 1950s Milwaukee.
With this digital download, you're getting the complete 'Happy Days' experience, filled with laughter, life lessons, and timeless moments that resonate even today. From Fonzie's unforgettable catchphrase 'Ayyy!' to Richie's heartfelt moments with his family, every episode is a delightful trip down memory lane.
Perfect for fans old and new, this collection offers unparalleled video and audio quality, ensuring you're transported straight back to the classic days of American television. Secure your download today and let the Happy Days roll once again.