Server Maintenance In Progress, We Will Be Back Soon! In the meanwhile if you would like to place an order via email, please feel free to message us via the website contact form or Whatsapp.
SALE!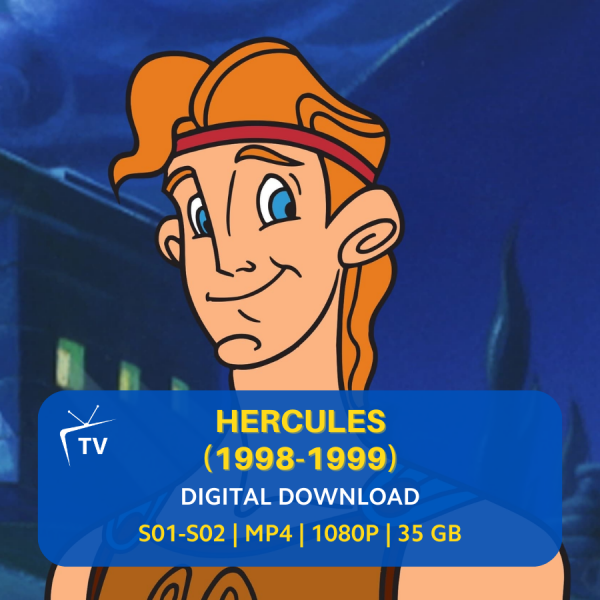 Hercules 1998 Series | Legendary Hero Tale | Animated TV Classic | Mythical Adventures | Complete Digital Download | Gods & Monsters Episodes
Description
TV Series Information:
• Broadcast years: 1998-1999
• Number of seasons: 2
• Number of episodes: 65
• File Quality: 1080p
• Download Size: 35.7 GB
• File format: MP4
Dive into the epic world of 'Hercules', the animated TV series from 1998 that brought legendary myths to life. Witness the adventures of the strongest hero from Greek mythology as he faces challenges from both gods and monsters. Set against the backdrop of ancient Greece, each episode unfolds a tale of valor, wit, and timeless lessons. This digital download captures the essence of Hercules' journey, from his tussles with the Titans to his interactions with iconic characters like Zeus, Hades, and Philoctetes. Whether you're nostalgic for the animations of yesteryears or introducing Hercules to a new generation, this series is a timeless treasure that belongs in every collection. Experience the myth, the magic, and the heroism of 'Hercules' anew!