Server Maintenance In Progress, We Will Be Back Soon! In the meanwhile if you would like to place an order via email, please feel free to message us via the website contact form or Whatsapp.
SALE!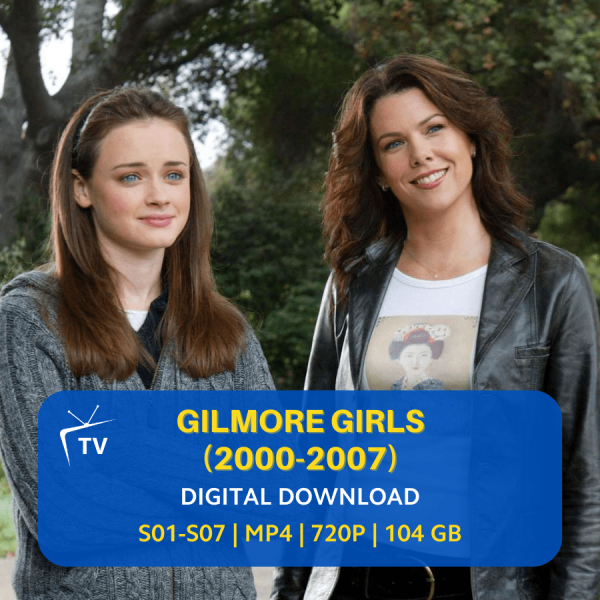 Gilmore Girls 2000 | Classic TV Series | Mother-Daughter Drama | Stars Hollow Tales | Complete Digital Download | Lorelai & Rory Episodes
Description
TV Series Information:
• Broadcast years: 2000-2007
• Number of seasons: 7
• Number of episodes: 153
• File Quality: 720p
• Download Size: 104.4 GB
• File format: MP4
Step into the heartwarming world of 'Gilmore Girls', the iconic 2000 TV series that masterfully blends humor, wit, and deep emotional connection. Set in the picturesque town of Stars Hollow, journey with Lorelai and Rory, the unforgettable mother-daughter duo, as they navigate life's challenges with an unparalleled bond. Whether it's their endless coffee runs, fast-paced conversations, or the heart-tugging moments, each episode delivers a blend of laughter and tears. This digital download offers fans a chance to relive the magic of Stars Hollow and its endearing residents. Perfect for long-time fans or those discovering the series anew, 'Gilmore Girls' is a testament to the power of family, friendship, and resilience.