Server Maintenance In Progress, We Will Be Back Soon! In the meanwhile if you would like to place an order via email, please feel free to message us via the website contact form or Whatsapp.
SALE!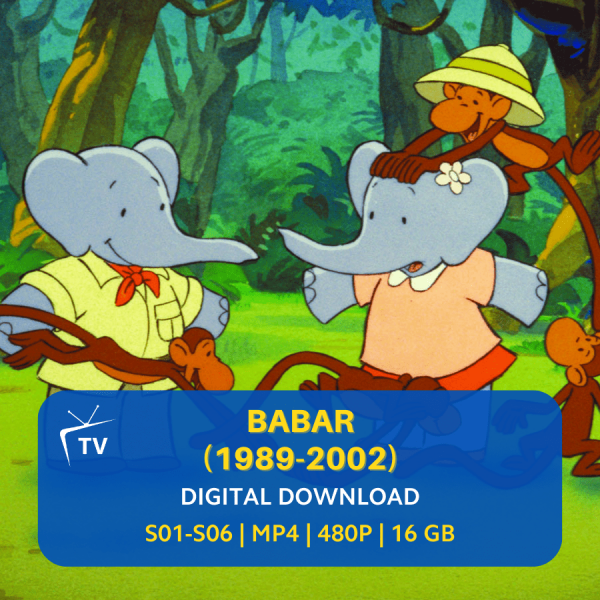 Babar 1989 Digital Series | Classic Animated Elephants | Childhood Nostalgia TV Show | Complete Babar Collection | 80s Kids Series
Description
TV Series Information:
• Broadcast years: 1989-2002
• Number of seasons: 6
• Number of episodes: 78
• File Quality: 480p
• Download Size: 16 GB
• File format: MP4
Dive into the enchanting world of Babar with this digital collection of the 1989 classic animated series. A tale of adventure, morals, and family, Babar has captured the hearts of generations with its timeless story of the elephant king and his exciting escapades. Relive the joys of this iconic 80s children's series that seamlessly blends delightful animation with meaningful life lessons. Whether you're introducing Babar to a new generation or re-experiencing the magic yourself, this comprehensive collection ensures you won't miss a moment of the adventure. With tales of friendship, courage, and the ever-important value of home and family, Babar remains a beloved gem in the treasure trove of animated storytelling.