Server Maintenance In Progress, We Will Be Back Soon! In the meanwhile if you would like to place an order via email, please feel free to message us via the website contact form or Whatsapp.
SALE!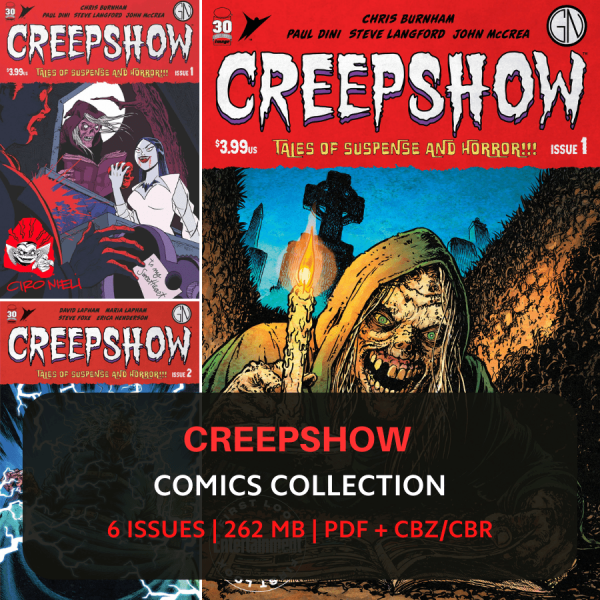 Creepshow Digital Comics | Classic Horror Series | Complete Collection Download | Vintage Spooky Tales | Iconic Graphic Novels
$14.96
Categories: Custom Orders, Horror Comics
Tags: classic horror, comic download, complete series, creepshow comics, creepshow series, digital library, graphic horror, horror collection, horror digital, horror enthusiasts, iconic comics, spooky tales, vintage comics
Description
This Digital Comics bundle contains the following files:
★ Stephen King's Creepshow (1982)
★ Creepshow #1-5 (2022-2023)
6 ISSUES | 262 MB
Please contact us if you have any query, we are always here to assist you. We are available on WhatsApp and email.
Introduction to the Comic:
Jolting tales of horror!
You'll scream at ghastly ghouls, cringe at weird kids, and shiver at the doings of evil doctors.
Creepshow will grab you! Grow on you! And give you the creeps!
It's the most fun you'll ever have being scared.