Server Maintenance In Progress, We Will Be Back Soon! In the meanwhile if you would like to place an order via email, please feel free to message us via the website contact form or Whatsapp.
SALE!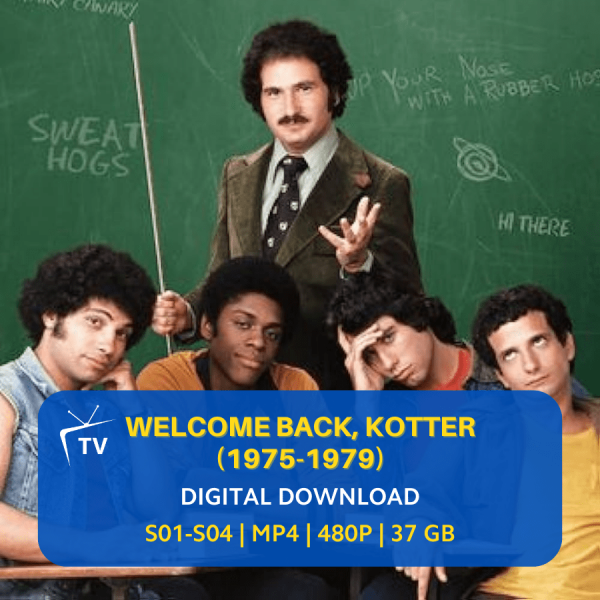 Welcome Back, Kotter 1975 | Complete TV Series | John Travolta Debut | Classic 70s Sitcom | Digital Download Collection
Description
TV Series Information:
• Broadcast years: 1975-1979
• Number of seasons: 4
• Number of episodes: 95
• File Quality: 480p
• Download Size: 37 GB
• File format: MP4
Step back into the charismatic world of the 1970s with 'Welcome Back, Kotter' – the iconic sitcom that introduced the world to John Travolta. Immerse yourself in the humorous antics of Mr. Kotter and his high school 'Sweathogs' as they navigate the ups and downs of life at James Buchanan High.
Our digital collection delivers every episode of this timeless series straight to you, ensuring top-notch audio and visual quality. Whether it's Mr. Kotter's witty comebacks or the Sweathogs' memorable catchphrases, every moment is captured with pristine clarity.
Ideal for both long-time enthusiasts and newcomers seeking a slice of 70s nostalgia, this digital download promises hours of laughter and heartwarming moments. Delve back into a simpler time of classic television and cherish the memories with Mr. Kotter and his unforgettable class. Grab this exclusive digital download now and rekindle your love for this vintage gem!