Server Maintenance In Progress, We Will Be Back Soon! In the meanwhile if you would like to place an order via email, please feel free to message us via the website contact form or Whatsapp.
SALE!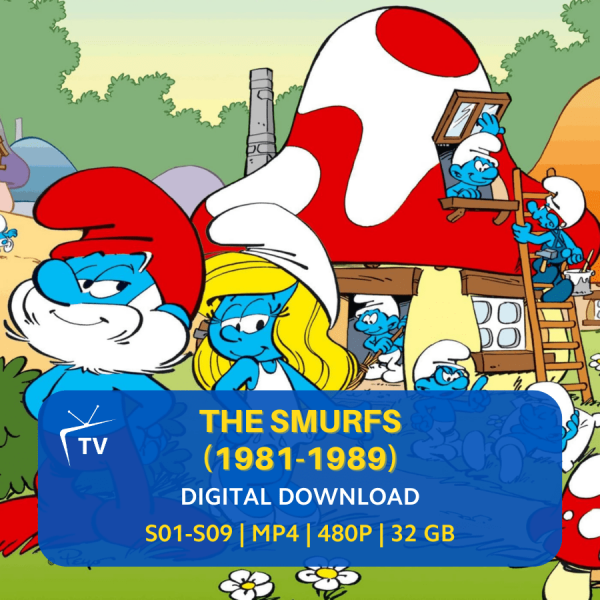 The Smurfs 1981 Collection | Classic Animated Series | Beloved Blue Characters | Childhood Nostalgia | Vintage TV Show Download
Description
TV Series Information:
• Broadcast years: (1981-1989)
• Number of seasons: 9
• Number of episodes: 405
• File Quality: 480p
• Download Size: 32.5 GB
• File format: MP4
Embark on whimsical adventures with the beloved blue characters of 'The Smurfs' 1981 TV Series. This classic animated series is a testament to timeless storytelling, capturing the hearts of generations with its enchanting tales from the Smurf Village. Each episode is a blend of humor, friendship, and life lessons, making it an ideal watch for both children and those young at heart. From the wise Papa Smurf to the charming Smurfette, each character brings their unique personality to the village's many escapades. This digital collection offers the opportunity to relive the magical moments from the series or introduce them to a new generation. Dive into a world of nostalgia, fun, and blue-tinted memories with 'The Smurfs'.