Server Maintenance In Progress, We Will Be Back Soon! In the meanwhile if you would like to place an order via email, please feel free to message us via the website contact form or Whatsapp.
SALE!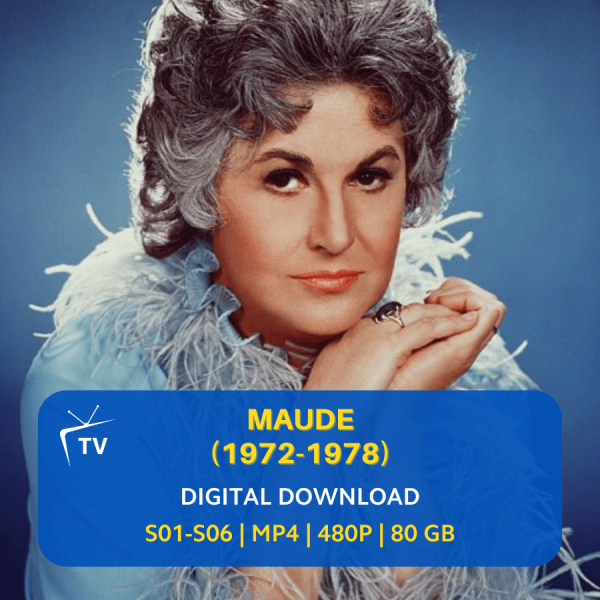 Maude 1972 | Classic TV Show | Groundbreaking Sitcom | Bea Arthur's Best | Iconic 70s Television | Feminist Series
$29.64
Category: Retro TV Shows
Tags: 1970s feminist, 70s sitcom, bea arthur classic, bea arthur tv, classic television, feminist tv show, groundbreaking series, iconic 1970s show, maude 1972, maude download, maude sitcom, vintage tv series, women's lib show
Description
TV Series Information:
• Broadcast years: 1972-1978
• Number of seasons: 6
• Number of episodes: 141
• File Quality: 480p
• Download Size: 80.9 GB
• File format: MP4
Delve into the empowering and always entertaining world of 'Maude', the groundbreaking 1972 sitcom that reshaped television landscapes. With its eponymous character portrayed by the unparalleled Bea Arthur, 'Maude' tackled social and feminist issues of the 1970s with wit, charm, and an undeniable flair. This series not only encapsulates the spirit and struggles of its era but also serves as a timeless reflection on society and change. For both long-time fans and new admirers, 'Maude' stands as an emblem of an era and a beacon of artistry in television. Revisit this beloved classic and embrace the laughter, tears, and trailblazing moments that define 'Maude'.