Server Maintenance In Progress, We Will Be Back Soon! In the meanwhile if you would like to place an order via email, please feel free to message us via the website contact form or Whatsapp.
SALE!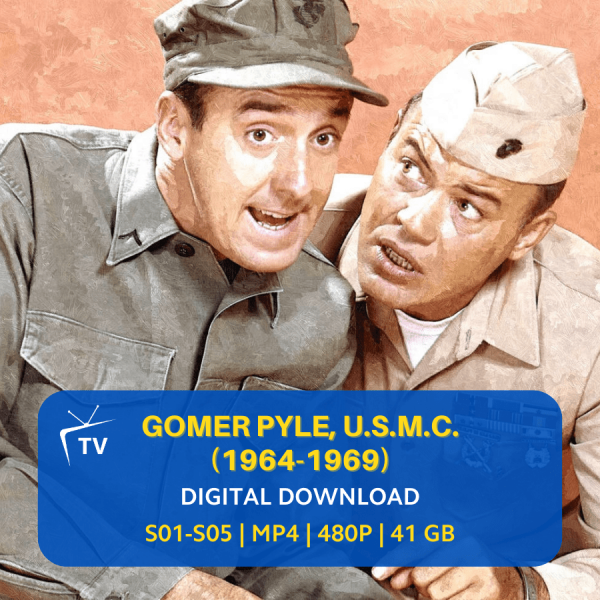 Gomer Pyle, U.S.M.C. 1964 | Vintage TV Series | Military Comedy | Classic Television Drama | Jim Nabors Show | 60s Nostalgia Download
Description
TV Series Information:
• Broadcast years: 1964-1969
• Number of seasons: 4
• Number of episodes: 150
• File Quality: 480p
• Download Size: 41.3 GB
• File format: MP4
Delve into the world of 'Gomer Pyle, U.S.M.C.', a cherished television series from 1964 that effortlessly combined humor and heart. With Jim Nabors in the lead role, the show depicted the humorous escapades of an inept and kind-hearted marine, offering a unique blend of comedy and a touch of drama that made it a beloved classic. Set against the backdrop of the U.S. Marine Corps, the series masterfully weaved together tales of friendship, challenges, and laughter, establishing itself as a staple of 1960s television. Now, with this digital download, you can revisit Camp Henderson and rekindle memories of the ever-enthusiastic Gomer Pyle, his adventures, and the iconic moments that captured the hearts of audiences everywhere.