Server Maintenance In Progress, We Will Be Back Soon! In the meanwhile if you would like to place an order via email, please feel free to message us via the website contact form or Whatsapp.
SALE!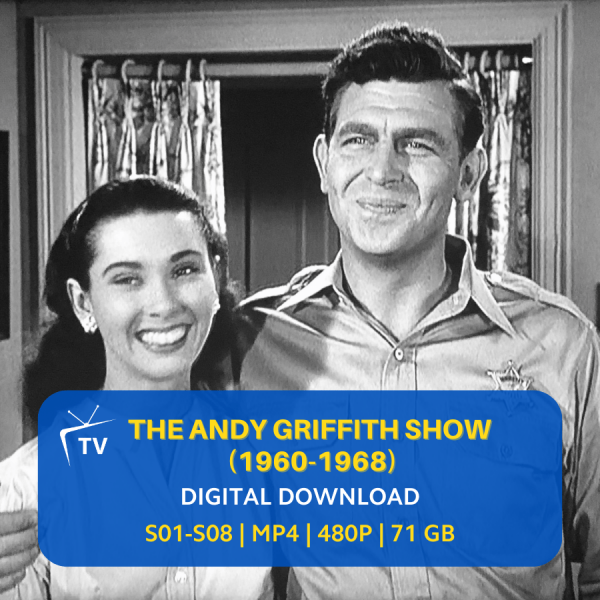 The Andy Griffith Show 1960 | Classic Americana TV | Mayberry Nostalgia | 60s Television Series | Iconic Comedy Drama | Vintage Sitcom
$29.64
Category: Retro TV Shows
Tags: 1960s family show, andy griffith 1960, barney fife, classic 60s tv, classic comedy, iconic americana, mayberry show, old-time sitcom, opie and andy, retro television, sheriff andy, tv series download, vintage sitcom
Description
TV Series Information:
• Broadcast years: 1960-1968
• Number of seasons: 8
• Number of episodes: 249
• File Quality: 480p
• Download Size: 71.9 GB
• File format: MP4
Step back in time and into the heart of Mayberry with 'The Andy Griffith Show' from 1960. This iconic series captures the essence of small-town America, blending humor, heart, and homespun wisdom. Whether you're a longtime fan or a new admirer, the endearing characters of Sheriff Andy Taylor, his son Opie, and the lovable Deputy Barney Fife promise to captivate and entertain. Journey with them as they navigate life's little challenges and joys in Mayberry, a town where everyone knows your name, and every problem finds its solution. Experience the classic episodes that have become a staple in American television, and let the laughter, camaraderie, and timeless tales transport you to a simpler time. Embrace the charm of 'The Andy Griffith Show' and the warm memories it evokes.