Server Maintenance In Progress, We Will Be Back Soon! In the meanwhile if you would like to place an order via email, please feel free to message us via the website contact form or Whatsapp.
SALE!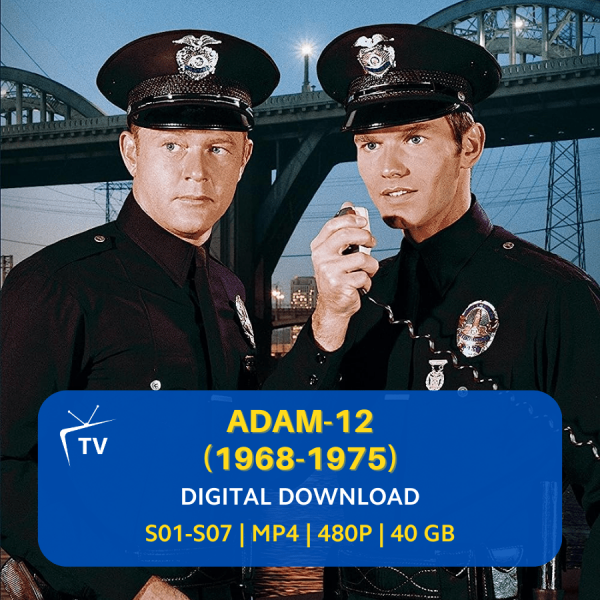 Adam-12 1968 Complete Series | Classic TV Show | Vintage Police Drama | Digital Download Collection
$24.96
Category: Retro TV Shows
Tags: 1960s tv series, adam-12 1968, adam-12 digital, classic tv download, classic us series, crime television, digital tv show, iconic 60s show, los angeles police, malloy and reed, retro series, vintage drama, vintage police drama
Description
TV Series Information:
• Broadcast years: (1968-1975)
• Number of seasons: 7
• Number of episodes:174
• File Quality: 480p
• Download Size: 40.3 GB
• File format: MP4
Relive the authentic portrayal of police life with the 'Adam-12' complete series from 1968. This digital download collection brings back the iconic duo of Malloy and Reed, patrolling the streets of Los Angeles. A classic police procedural, Adam-12 stands as a testament to the golden age of television. Known for its realism and commitment to detail, every episode offers a window into the challenges and triumphs of those in law enforcement. Whether you're reminiscing about the past or discovering it for the first time, this collection ensures crisp viewing. Dive into the riveting world of 'Adam-12' and experience the nostalgia of 60s television.