Server Maintenance In Progress, We Will Be Back Soon! In the meanwhile if you would like to place an order via email, please feel free to message us via the website contact form or Whatsapp.
SALE!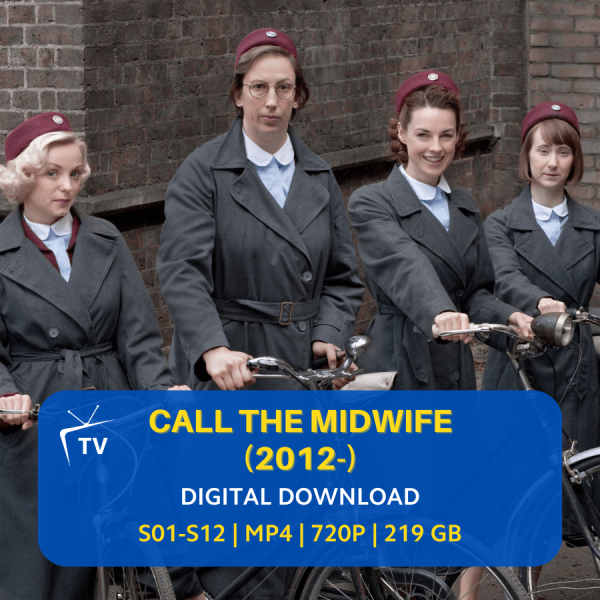 Call the Midwife TV Series 2012 | British Drama | Medical Historical Series | Complete Digital Download | Nonnatus House Chronicles
Description
TV Series Information:
• Broadcast years: (2012-)
• Number of seasons: 12
• Number of episodes: 104
• File Quality: 720p
• Download Size: 219 GB
• File format: MP4
Step back into the world of 'Call the Midwife', the compelling 2012 TV Series that brought to screen the heart-touching tales from the Nonnatus House. Set against the backdrop of 1950s London, this British drama captures the challenges and triumphs faced by midwives during a transformative era in medical history.
The series offers a delicate blend of medical intrigue, historical insights, and deeply personal storylines, ensuring a captivating watch from beginning to end. Experience each moment in vivid detail with our high-definition digital download, perfect for fans old and new.
Whether you're longing to revisit the familiar streets of Poplar and the dedicated midwives who walk them or you're embarking on this journey for the first time, 'Call the Midwife' promises a roller-coaster of emotions, beautifully narrated and brilliantly performed.